Whirlybyrds Inc. has various sizes of centrifuges to satisfy your requirements:
KW 7000 Centrifuge - 30 X 70 inch bowl (with backdrive)
200hp bowl drive and 60 hp backdrive high efficiency electric motors


KW 5200 Centrifuge - 21 X 52 inch bowl (with backdrive)
100hp bowl drive and 40 hp backdrive high efficiency electric motors

New to our Fleet in 2020:
Lynx 40 Centrifuges and Lynx 20 Centrifuges
More technical details will be posted shortly.

These Whirlybyrds Centrifuges come equipped with:

Full amperage exhane Polyrad marine offshore power cords.

Vibration and torque limit switch for a safer operation.

Unique drive system: The backdrive motor acts as a generator and generates power back to the DC bus, a result of resistance to flow from the fluid being moved through the centrifuge and the common solids being augered out. The power is then being used by the entire system.

The combination of our high efficiency motors, exhane Polyrad power cords and backdrive regeneration system reduce (total) amperage draw from the electrical source. This gives our system added economic and mechanical efficiency.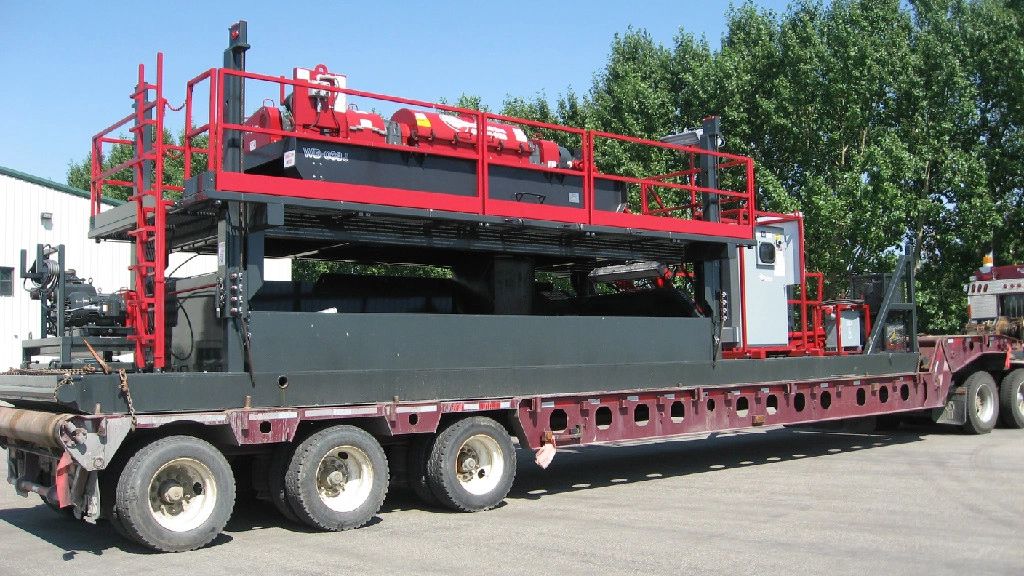 Stand Shale Tank Combo
All Whirlybyrds units have a stand / shale tank system. This system has all equipment attached to it: VFD drive panel, pump, centrifuge and mat. This load can be hauled and spotted with a tri-axle low-boy winch tractor. (NO PICKER IS REQUIRED).

This system is equipped with folding stairways, emergency escape ladder and 2 LED safety lights.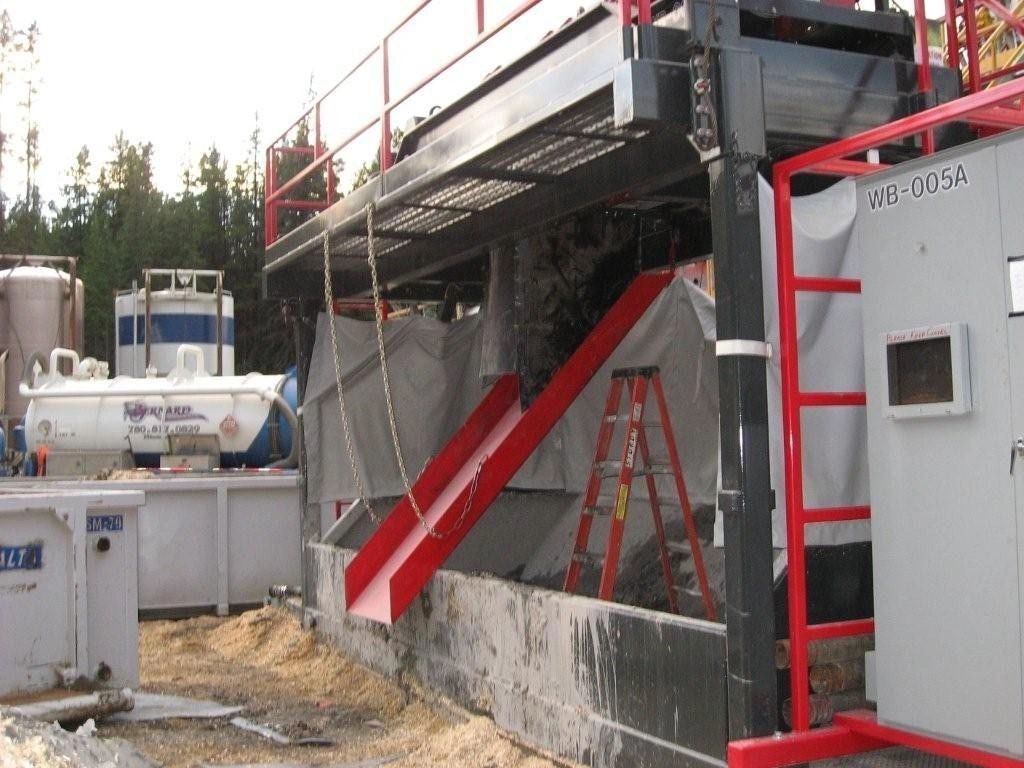 Pumps

75% efficient, 6 impeller pump
Replaceable mechanical seals
Very low wear factor
All hoses are ANTI-STATIC and oil resistant

KW 7000 w/ back drive
4 inch Gorman Rupp pump
4 inch I.D. feed tube
Variable speed pumps up to 2.5 m³
25 hp high efficiency electric motors


KW 5200 w/ back drive
3 inch Gorman Rupp pump
3 inch I.D. feed tube
Variable speed pump up to 1.5m³
20 hp high efficiency electric motor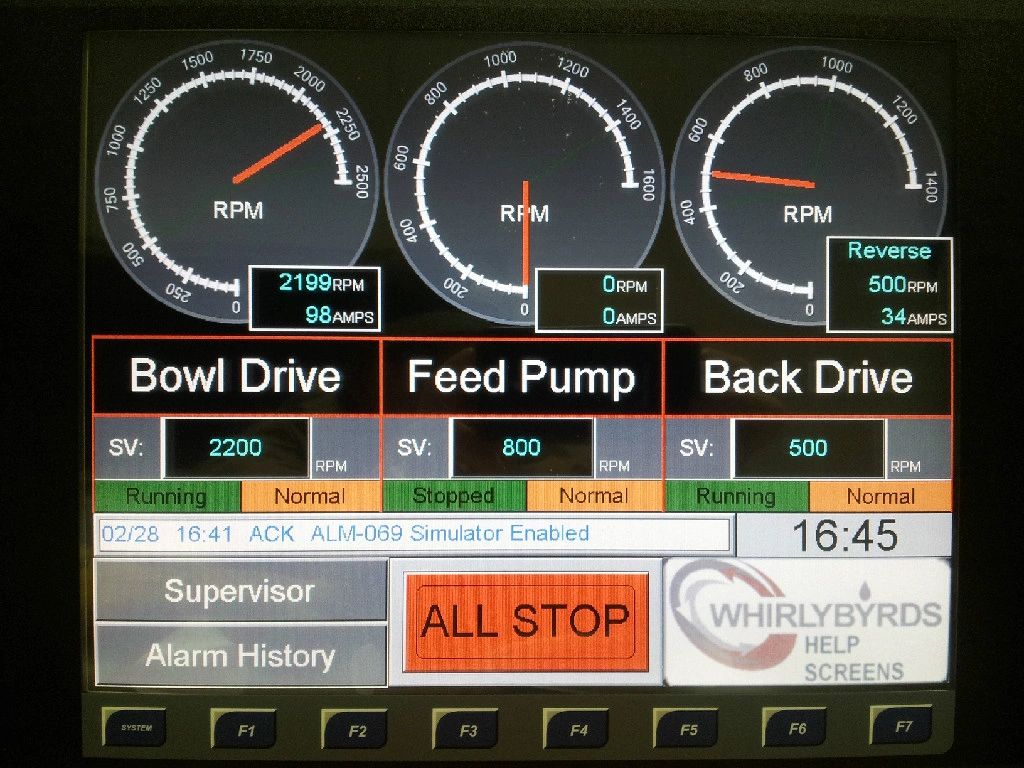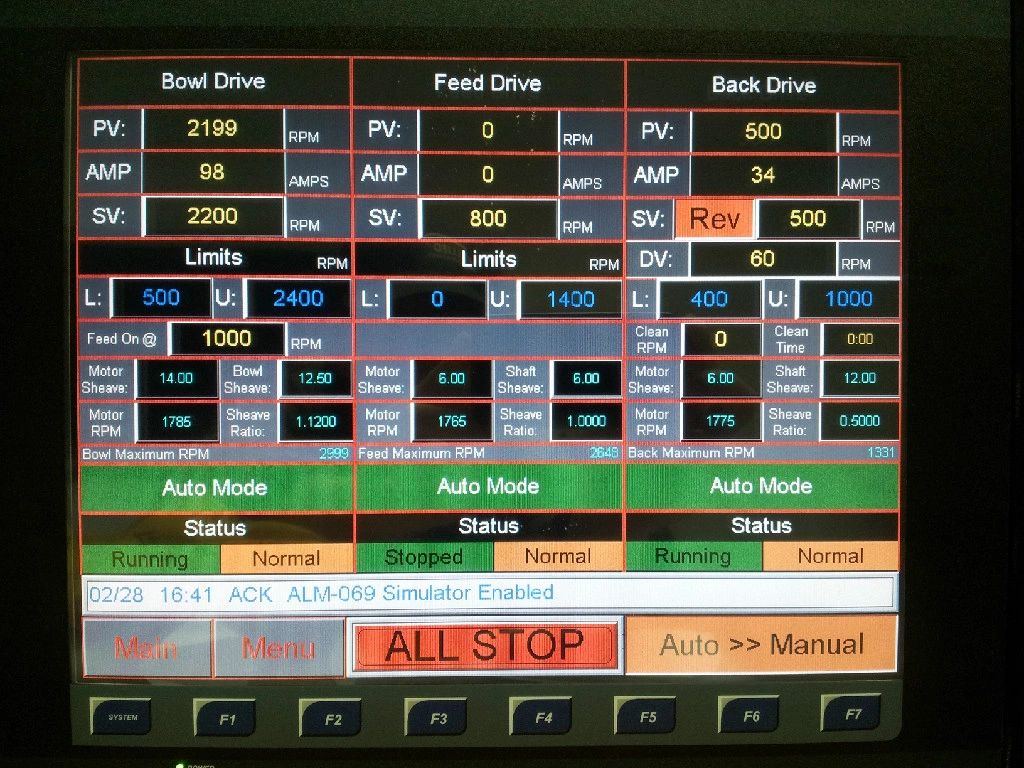 Variable Speed Drive (Panel)
State of the art easy navigation LCD touch screens.
Variable speed centrifuge, pump and backdrive.
Built in help screens for step by step operations of centrifuge.
Flow rate charts displaying pump rpm and corresponding output (m3).
Remote communication / monitoring system.